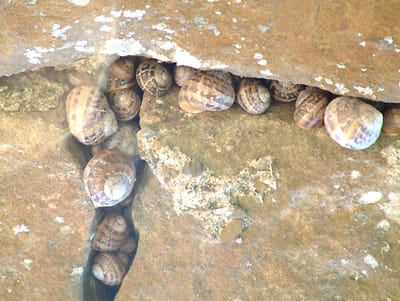 Two King County Metro Bus Poems:
WHEREVER I AM, THERE YOU ARE
Ancient astronomers once thought
Earth center of our universe.
I know now this is untrue—
Mount Tahoma is the constant
heart, suspended
between Heaven and Earth.
When midnight comes, pearl fishers
trawl its black canopy; the moon
concealed in a cratered cloak
studies us with a silver eye.
_____________________________________
BEDDING PLANES, ZION CANYON
Weathered russet, charcoal and bone-
white streaks bleed across the fractured planes
of wind-sculpted rock. Sediments contain
a million years of memory, each stone
pressed against another, like two lovers thrown
together. In the struggle to retain
separate lives, our boundaries are much the same-
in truth we seldom stand alone.
We've learned to lean a little for support-
the faults and folds of ingrained habits mean
our edges sometimes aren't a perfect fit.
Though years of wind and rain distort
the matrix of our lives, the mortar in between
the crack is where our strength exists.