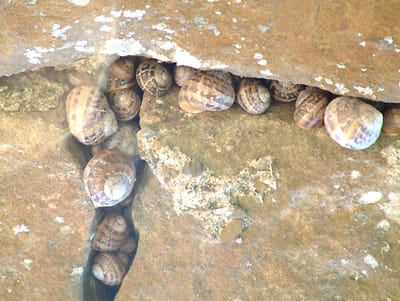 Two King County Metro Bus Poems:
1. WHEREVER I AM, THERE YOU ARE
Ancient astronomers once thought
Earth center of our universe.
I know now this is untrue—
Mount Tahoma is the constant
heart, suspended
between Heaven and Earth.
When midnight comes, pearl fishers
trawl its black canopy; the moon
concealed in a cratered cloak
studies us with a silver eye.
_____________________________________
2. BEDDING PLANES, ZION CANYON
Weathered russet, charcoal and bone-
white streaks bleed across the fractured planes
of wind-sculpted rock. Sediments contain
a million years of memory, each stone
pressed against another, like two lovers thrown
together. In the struggle to retain
separate lives, our boundaries are much the same-
in truth we seldom stand alone.
We've learned to lean a little for support-
the faults and folds of ingrained habits mean
our edges sometimes aren't a perfect fit.
Though years of wind and rain distort
the matrix of our lives, the mortar in between
the crack is where our strength exists.
------------------------------------------------------
THE DOCTOR IN COAL COUNTRY
Slag heaps backdrop our clinic,
hunched labor from another history.
We live in coal country—poverty,
pit deaths, black lung.
The boy appears after hours,
an eight-year-old sapling,
swollen thumb.
A needle-sized sliver spears
his nail into the pulp.
A pus bead gleams at entry.
By now all sobbing has passed,
his digit beyond tweezers
and patience.
A red line reaches for his armpit.
For his life.
His flushed face turns toward me,
fever, not summer heat.
He turns, trusting.
.------------------------------------
AT THE MARINE SCIENCE CENTER MUSEUM
Port Townsend
Clouds lift. Brief sun
on Cascade's winter summits,
herald Orca's teeth.
Researchers say Miocene bears
once harvested these beaches.
Today strewn with sea-washed cedars,
upended root balls claw air.
Shelved, a mammoth tooth.
Baleen, ribs.
And Hope, the Orca.
Her skeleton hangs
from roof beams.
Her charted demise:
toxic levels of PCB's.
A Brucellosis infection.
Poor Hope.
Outside children created a lobster
from a carbonated soda bottle,
beer cap, string.
A cassette crab legs crouch
on single-use plastic straws.
----------------------------------------
UN BOTΌN ROJO *
For C.C.
Each time she looks
at the moon it seems further
away his face
stitched to the sky—
only a sliver
of bone remains.
The son she lost in the desert
escaping to America.
Heat and thirst drove
the life from him. Sand
bleaching the past.
Night sky's thumbtacked map
showing someone else's future
two empty dippers
one pointing to El Norte.
She searched hospital records
shelters jails unclaimed
dead personal effects—
an unmatched
pants button sewn
before he left. Proof.
Two holes one through each
side of her heart.
First published in the Raven Chronicles Anthology,
Take a Stand: Art Against Hate. *